Sean Brodrick's
Wealth Supercycle
Gives you this special report on …
Why Gold is on The Launch Pad!
Miners and ETFs are ready to blast off
Let me show YOU how to profit
By Sean Brodrick
Editor, Wealth Supercycle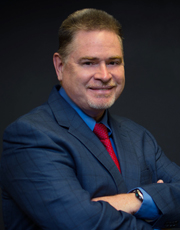 A great new bull market in gold — perhaps the greatest bull market any of us will ever see — has already begun. But baby, it's just getting started.
Now, you could buy gold and miners blindly. And maybe that will work. But I just put the finishing touches on a new report that tells you …
WHY gold is ready to blast off.
Why miners and ETFs will rocket even faster and harder.
And I give you my TOP PICK among the miners.
And it's all absolutely free. It's just my way of giving you a taste of the information I give my Wealth Supercycle subscribers regularly.
Just enter your email in the space below, and I'll send you this free report IMMEDIATELY!
Don't hesitate! The most powerful cycles in the financial universe are converging on precious metals … right now!
You want this report so you can act on my special recommendation. And so you can start making your own shopping list for what stocks and funds you want to buy next.
Just enter your email here:
And congratulations! You're on your way to success in precious metals and miners.
Yours for trading profits,
Sean Brodrick
Editor, Wealth Supercycle